Here at flohr, we've picked up a ton of flooring knowledge over our many years of serving Austin customers. With that in mind, we thought we'd share some of our favorite flooring dos and don'ts.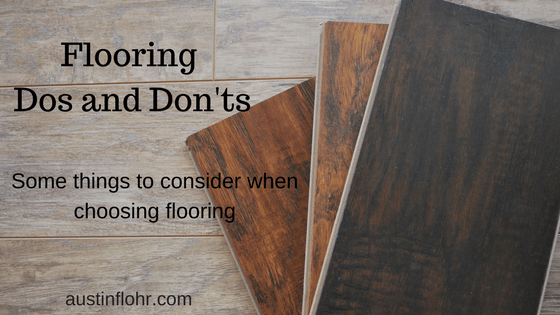 Don't lay down a flooring product you can't protect.
A stunning hardwood floor won't stay stunning if you can't protect it against furniture, UV rays, pets' toenails and other threats. We can help you achieve the same beautiful look with extra-tough products such as our Coretec Plus.
Do flatter your home's basic look.
Let your home's essential style and design inform your choice of colors and materials. You'll find that there's still plenty of room for your own personality to shine through!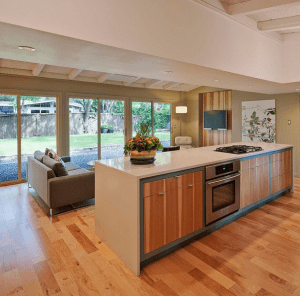 Don't neglect your cleaning routine.
Dirt can be abrasive on materials such as laminates, so sweep/mop lightly and regularly. Vacuum carpets at least once per week (per family member), steam-cleaning them at least once a year.
Do consider specific materials for specific applications.
Make sure you're installing water-resistant materials such as resilient flooring in places where mold, mildew and humidity rule. Think about cork flooring for rooms in need of sound insulation.
Don't buy on impulse.
That gorgeous carpet may seem impressively heavy or speak to you in the perfect color scheme, but don't whip out that credit card on impulse. It's worth taking the time to learn about the fiber durability and other key factors of that carpet performance before you commit to a purchase. We carry carpet from well-known manufacturers such as Shaw Floors and Mohawk.
Do talk to our experts at flohr!
Our skilled, experienced flohr team can explain everything you want to know about the flooring and carpeting options, from durability to value. Our Selection Center make it easy to schedule private consultations. Why not contact us today to take full advantage of our expertise?