In this real estate market, selling your house can feel unpleasantly like a NASCAR race. You're gearing up
for the long haul, and praying you don't get knocked out by the competition. You make frequent pit stops for showings and stagings and if enough time goes by without a contract, it's all too easy to feel like you're just spinning your wheels, going round and round on an endless track without getting anywhere.
Update Flooring
If you want to get your house sold in a hurry, one of the best things you can do is put the pedal to the metal – and "floor it", that is, quite literally! New flooring can take years off your home's appearance, and give you that competitive edge you need to come out ahead in the real estate race.
Make Your Home Show-Ready
These days, to get the most interested buyers, a home needs to be "show-ready"-above all, clean, fresh, and modern-and nothing makes a worst first impression with house hunters than dingy carpet, scuffed hardwoods, dated vinyl, and badly stained grout. That's because buyers are often in a hurry to settle in; they don't want to mess with remodels or repairs – and that's especially true if you live in an area where you're competing with newly built homes. What's more, many potential buyers have trouble seeing past major flaws and imagining how much better a home could look with fresh updates.
Fortunately, installing new flooring is relatively easy if you're preparing your home for the market, and one that gets you a lot of bang for your buck, like an injection of high-octane gasoline. At FLOHR, we offer dozens of options that are surprisingly affordable and that will add many times more value to your home than their out-of-pocket cost to you. This means, of course, that your house can sell more quickly – and sell for more.
About Our Products
At FLOHR, all of our flooring products come with the industry's best warranties, which is a huge perk for potential buyers looking to stay in the home for the long run. What's more, many of our offerings, and especially our engineered hardwoods, instantly create an incredibly dramatic look, without producing a similarly dramatic effect on your checkbook. Plus, they're engineered to last, so buyers will have that peace of mind about their purchase.  Read The Thick and Thin of Hardwood Flooring for more information about choosing hardwood flooring.
Kitchens and Bathrooms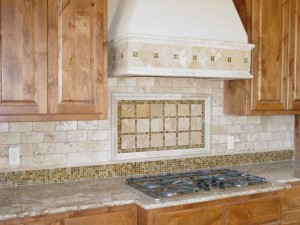 What about your kitchen and bathrooms? They're usually the primary indicators of your home's vintage, and the first thing buyers really look at in a house. Indeed, nothing ages a home like cheap sheet vinyl or tired old vinyl tile! So why not consider new ceramic or porcelain tile? It'll pay off in spades when the time comes for buyers to make offers, and again, we've got tons of options at FLOHR that won't break the bank. And, just as important, we'll install it quickly and correctly. Forget about wavy, unsealed grout lines that detract from the tile's beauty and suck up more dirt than a vacuum cleaner!
Last, but not least, if you're purchasing a home that needs updating, there's never a better time to install new flooring than before you move in. It's a great opportunity to make a solid investment that will add value and enjoyment for years. And the best part, of course, is that you can customize it any way you want so you'll have the look you've always dreamed of.
I've been in the flooring business for 27 years, so I do know a thing or two about it – and I'm here to share that knowledge with my customers. If they love their new floors anywhere near as much as I love my work, we're in good shape. If you're considering putting your home on the market, definitely stop by our showroom. We'd love to offer any advice we can, and help take your home from zero to SOLD! as fast as possible!
Contact us today to Schedule a PRIVATE CONSULTATION at our Selection Center or in your home. "We'll bring the showroom to you!"